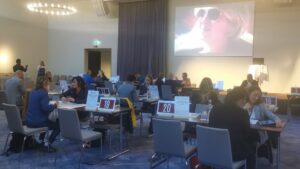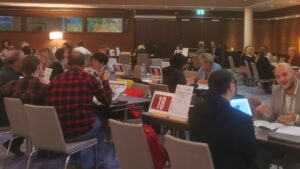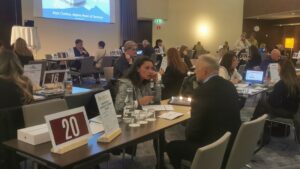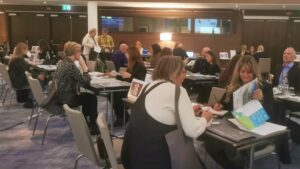 The 86th edition of our Italian Travel Workshop was held on 18th October 2022 at the Courtyard by Marriott Stockholm Kungsholmen Hotel.
Several tour operators and travel agencies from Sweden, Norway, Denmark, Finland and the three Baltic Republics joined the event in order to meet the representatives of the whole Italian tourism offer.
All the buyers were very satisfied with the quality of the contacts had during the workshop and of its overall organization. As a matter of fact, 100% of them evaluated these contacts as very good or good.
We are proud to share some of the feedback we received from them:
Thank you for arranging this workshop.
It was interesting and got many ideas and information.
Timing in between talking to suppliers were good.
Thank you, well arranged workshop.
Hope to see you again!
– TRAVELWAYS AB (Sweden)
Thanks a million for everything!
The workshop was very interesting and everything was very well organized, as always!
See you very soon!
– BELLITALIA AB (Sweden)
Thank you for the excellent workshop yesterday, as usual when you create an event!
I got the contacts of some good new companies to work with!
– BUSSIGA KLUBBEN/TOBA-STAMRESOR AB (Sweden)
The feedback received from our sellers were very positive as well: 91% of them estimated the quality of our buyers as high.
We are confident that the connections made during this last workshop will result in a profitable cooperation on both sides.
We finally remind you to have a look at our calendar at the following links, in order to keep up with our events schedule:
https://www.italiantravelworkshop.it/calendario-itw/
https://www.artcitiesexchange.com

STOCKHOLM
18/10/2022
Do you want to have more informations regarding our events?