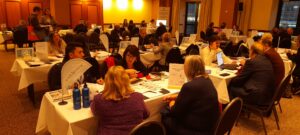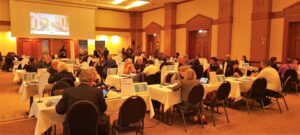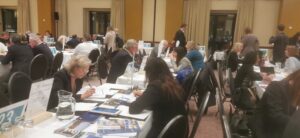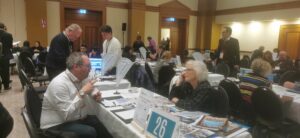 The 89th  edition of our Italian Travel Workshop took place on 6th March at the Park Inn Hotel by Radisson Berlin Alexanderplatz in Berlin.
Tour operators and travel agencies from all over Germany, Austria and Poland attended the event to meet the representatives of the Italian tourism offer through a series of B2B meetings.
All buyers attending the workshop assessed the quality of the contacts had during the workshop as very positive while over 96% of participants considered the overall organization and the format of the event as excellent.
We would like to share with you some feedback we received from the buyers who attended the workshop:
 "It's very important to continue organizing this kind of events, because in a couple of hours you can have a clear overview of the operators and the regions offered. Please continue with your hard work and commitment, which is very valuable for German companies as well"
Wörlitz Tourist GmbH Berlin
"As every year you organized a very successful event, well organized and full of interesting suppliers. Sellers were very effective and concise during their presentations and I also appreciated the opportunity to get in touch with the suppliers during the following dinner"
Mewes & Partner Berlin
"Many nice and quality contacts in the short time. Again and again with pleasure!"
 GrosseLeute Reisen
"A very successful evening, you did a great job and thanks a lot for everything!"
Retro Reisen
We hope that the connections made during our events will positively impact the business activities of both our sellers and buyers.
We also remind you to have a look at our calendar at the following links, in order to keep up with our events schedule:
https://www.italiantravelworkshop.it
https://www.artcitiesexchange.com
https://www.itw-web.it/
https://www.itw-nova.it/

Special Edition for the ITB
BERLIN
06/03/2023
Do you want to have more informations regarding our events?